3 Arch Tips, Renders Suck, and Free Assets to Make Them Better
#3 Curated content this week for you to enjoy!
From the curator 😎💻
Yo, What's up! Joseph here
I hope you've been enjoying the last few newsletters! If there is anything you think I should talk about then definitely let me know!
ALSO!
If you enjoyed this issue of Life of a Designer, consider buying me a coffee to show your support!👇
---
Video of the Week 🎥
I finally put out a new Youtube video!! Woo!!
In this video, I hit 3 main points when it comes to getting ready for architecture school and what you can do to get ready! The WHAT is architecture, the WHY is this architecture, and the DAMN this is cool architecture. Give it a watch and let me know what's your favorite building in your city!
---
Article of the Week 📚
The Problem With Photo-Realistic Architectural Renderings
[AKA Why our renders suck…] READ HERE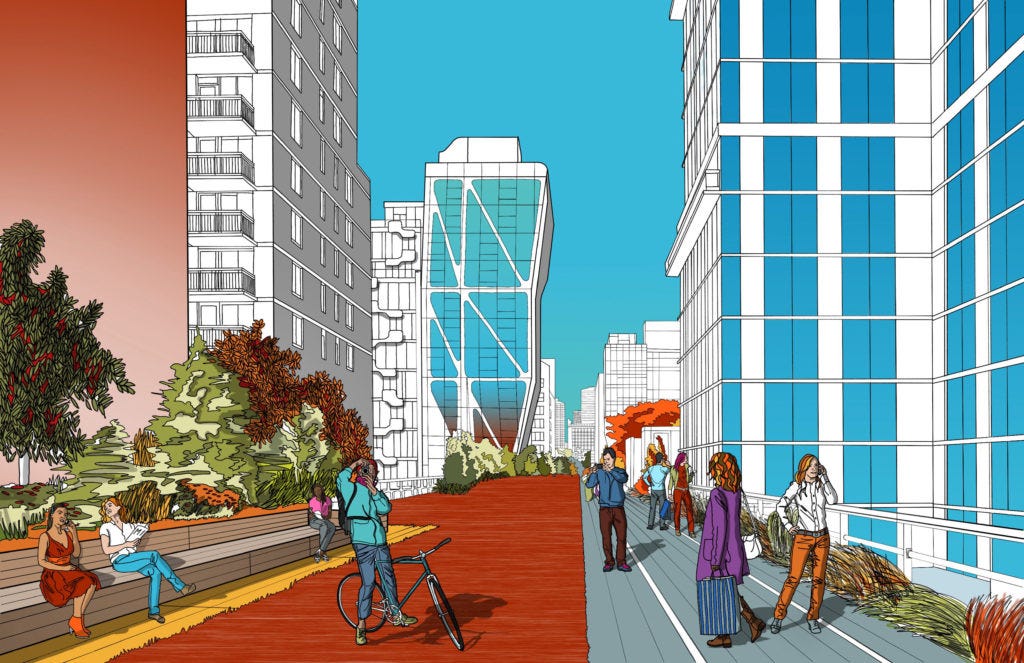 Let's Talk Renders!
When I'm not being told that my renders suck and are a bad way of representing my project, I actually love them and enjoy creating them.. Photo-Realism, collage, or even hybrid renders, the possibilities to represent your project are endless! And controversial.. Currently, in the office I work for, we go with a really photo-realistic render style but for anyone who deals with renders and graphics, you can spot the fake people which are provided by Lumion and the odd things that come with modeling in Sketchup. This article goes deep and asks the questions that we all want to know the answer to, like, Do my renders really suck..?? How many birds are too many? Can I add another plant? The answer to the last two questions are 20 and Yes!
My personal render style is a bit of a hybrid, I love the look of collage renders but only when I get to pull a really good base render. The ultimate goal for me would be to combine a little bit of drafting, collage, and computer-generated renders to wrap up my presentation and really tell the story of my project.
Take a read and let me know your thoughts and what render style you prefer!
---
FREE! Who doesn't LOVE FREE! 🤑👀
Yeah, you heard that right!
The least I can do for taking your attention away for a few minutes is to give you something in return! Hopefully, you're subscribed and taking advantage of these free assets. 😏
This week I've got 5 Cut-out people PNG files shown above. I'll release a few free graphic assets from my personal library every week and sometimes more! Keep following along and take advantage of them while they are up, once I take them down, they are down for good!

---
That's all for this week, I'll be back next week, same time, same place! 💪🏽