Identity Crisis in Design
#14 What's the tallest building you've been in?
From the Curator 😎💻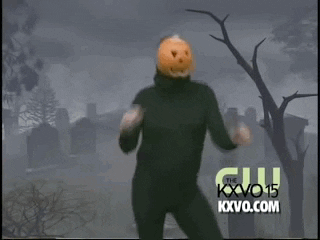 Yo, What's up! Joseph here
I'm super excited to be sliding back into your inbox this week! There isn't a whole lot of life updates here, I've just been plugging away into the Revit world at work and searching for funny GIFs on my off time 😅. Let's get to it!
If you enjoyed this issue of Life of a Designer, consider buying me a coffee to show your support!👇
---
Video of the Week 🎥
For some reason this video really resonated with me and I hope you get some good stuff out of it too.
While in school I was the average student, I wasn't the one with all of the architecture history knowledge but I also wasn't the worst student. My competitive ego put me in the position where I had to make sure I made myself known to everyone 🙄 My work got better but I was so influenced by other designers that I was afraid I would never develop my own style. I didn't know who I was as a designer and because of that, I didn't know what my "name" represented. People would acknowledge my work and tell me it was good but I couldn't help but question, what part of my design stood out to them and was it really mine?
It wasn't until I figuratively laid out all of my tools & skills on the table and broke down my design process step by step. It was then that I found my design process, the steps that helped me design the way I like to design. It takes time to be proud of the work you create, you unfortunately have to learn all of the wrong things to know how to really use the right tools for your process. Your name is unique to you and I think so is your design process.
What does your name mean to you? Just be you! Design your own things! Every other idea doesn't matter as long as you're proud of yourself and the work you've created.
---
Article of the Week 📚
I'm not fortunate enough at the moment to be a world traveler (damn student loans.. 😪) but I do like looking at photos of great skylines and how they have changed over just a matter of months! The tallest tower in the US is One World Trade Center standing at 541 meters. The second tallest, which i actually did get to visit, is Willis Tower (Chicago) which is 442 meters tall. It's no joke that these buildings are pretty tall but to think they are being towered over by other skyscrapers around the world just blows my mind!
I haven't worked on many projects but I've worked on a few already and we've run into problems with heights of buildings casting shadows. These shadows have caused projects to die but I'd love to hear your thoughts.
How would you feel if you lived in a neighborhood that had a giant shadow constantly being casted on you?
---
From the Socials 📲
---
That's all for this week, follow me on Twitter & Instagram 📲
I'll be back next week, same time, same place! 💪🏽